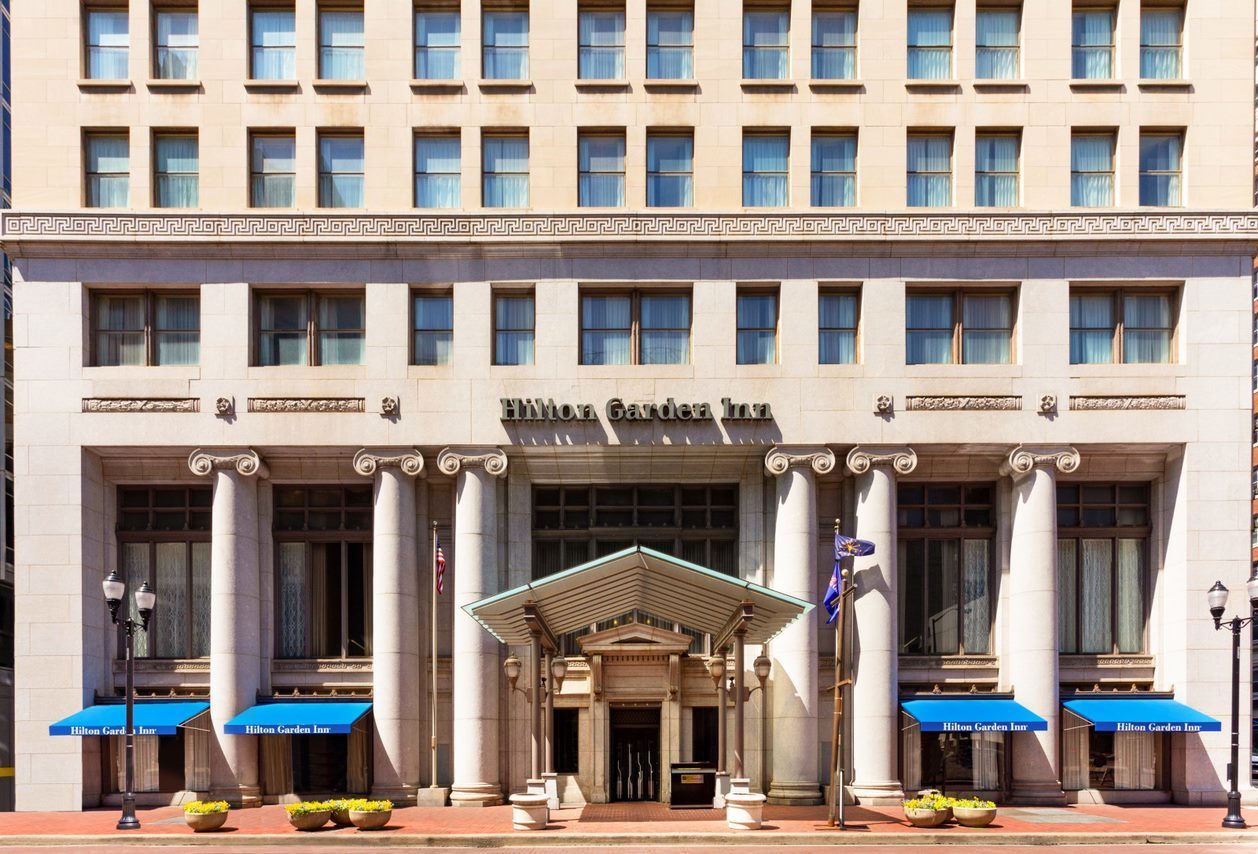 posted September 18, 2023
What's in it for you…
Insurance enrollment available from DAY 1!
Paid time off available from DAY 1!
Holiday pay available from DAY 1!
401(k) enrollment after 30 days!
Hotel and travel discounts at worldwide destinations!
Professional development and promotion opportunities!
About this job...
Night Auditors serve a critical role by providing direct guest support throughout the hospitality experience by accurately processing and tracking transactions and other reportable items .  Night Auditors must be adept and creative problem solvers, delivering above-average resolutions to guests' challenges. The primary responsibility of a Night Auditor is to deliver and exceed guest expectations, execute brand service standards, resolve challenges, ensure accuracy and consistency in reporting, and maintain excellent communication with guests, peers, and supervisors.
What you'll be doing...
Welcome arriving guests and complete the hotel's arrival/check-in experience, ensuring special requests are fulfilled and accurate information is received.
Thank departing guests, verify accurate billing, and encourage return visits.
Effectively engage with guests through phone or electronic communication consistent with hotel brand standards to ensure guest satisfaction.
Maintain integrity, accuracy, and confidentiality when handling guest records, cash reports, audit reports, and other guest or hotel information.
Promote hotel brand loyalty programs, encourage guest participation, and offer special rate packages and upgrades when appropriate.
Effectively communicate with hotel departments verbally or through hotel communication log to ensure timely and accurate delivery of guest expectations, fulfillment of needs, and challenge resolution.
Listen to guests and empathize with their challenges.  When necessary, solicit guest feedback and act on guests concerns.
Always maintain professionalism consistent with hotel brand and company expectations.
Know and communicate hotel emergency procedures; inform and assist guests in emergencies.
If applicable, maintain balance and security of house bank and accurately log all transactions.
Requirements...
Experience & Education:
2+ years of customer service experience, preferably in Hospitality or related industry
High School diploma or equivalency education certificate required
Communication:
Excellent verbal and written communication skills
Must be able to speak, read, and write in primary language used in the workplace
Physical:
8+ hours per day at standing desk/computer; stand and walk frequently throughout the workday
Lift, lower, and maneuver up to 30 pounds occasionally
Ability to independently work during overnight hours
About First Hospitality...
Founded in 1985 and based in Chicago, First Hospitality is a forward-thinking hotel development, investment, and management company. First Hospitality's strategic vision is to create value for all through excellence and an openness to doing things differently.
First Hospitality seeks to attract and retain a high-performing and diverse workforce in which employee's differences are respected and valued to better meet the varying needs of the customers we serve. FH fosters an inclusive work environment that promotes collaboration, flexibility, and fairness. Equal Opportunity Employer.

---
Current Job Openings
Hilton Garden Inn Indianapolis Downtown
188 Room Hotel
Stay in the heart of downtown Indianapolis
Our hotel is next to Monument Circle, surrounded by city dining, shopping, and nightlife. Discover downtown Indianapolis: the Indiana Convention Center, Gainbridge Fieldhouse, Lucas Oil Stadium, and White River State Park are all within a mile of our door. We have a heated indoor pool, fitness center, and restaurant and bar.
Enjoy a cooked-to-order breakfast or dinner at our restaurant, Garden Grille & Bar, when you stay at the Hilton Garden Inn Indianapolis Downtown. After a long day, relax with an evening beverage at the on-site bar. From fine dining to casual bites, this Hilton Garden Inn hotel is in walking distance to most all venues and has numerous dinning experiences.
If meetings are on the agenda, our modern Indianapolis hotel caters to your needs. Host an event for up to 120 guests and make use of our 24-hour business center.