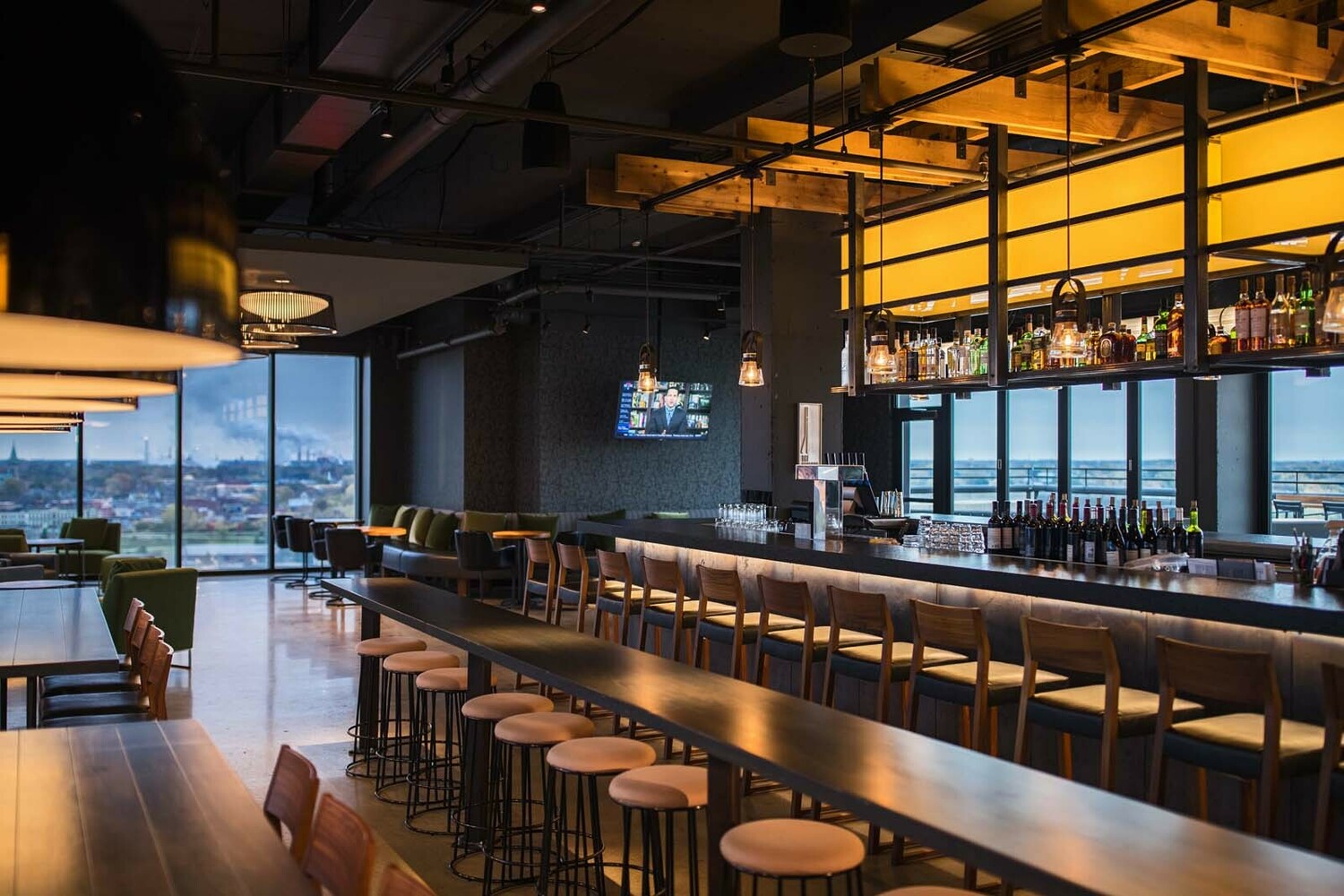 posted September 26, 2023
What's in it for you...
Competitive compensation package!
Hotel discount at locations worldwide!
Paid time off and holiday pay incentives!
Professional development and promotion opportunities!
401(k) available for all associates!
Full benefit options available!

Health benefits kick in Day 1!
What you'll be doing...
Oversee the day-to-day operations of the Restaurant, In Room Dining, Banquets and Bar
Ensure all staff has arrived and is in proper uniform.
Ensure staff receive proper training on quality, service and operational standards and have the tools & equipment to effectively carry out their job functions
Follow up on staff training to ensure levels of service are maintained
Establish and achieve quality and guest satisfaction goals
Conduct routine brand standard audits designed to ensure optimal service execution
Maintain a floor presence during needed meal periods to ensure optimal guest service and assist associates
Ensure restaurant is set and looking to specifications before start of shift.
Learn the job responsibilities of opening and closing for the supervisor position, server position, bartender position and host position so you can ensure the proper process is being followed and you can hold the team accountable to those responsibilities.
Follow all cash, voids, comp and close out procedures and hold the team accountable to those procedures.
Work in conjunction with all other departments always ensuring a good line of communication with the front desk.
Ensure hotel guests or The Keep patrons are satisfied, and problems are resolved at the time they are is presented.
Communicate via shift logs, e-mails, notes of the shift, any associate issues, payroll issues, to management including members of the executive team.
Report to work on time and close or stay your full shift (unless approval by a manager to change schedule) and utilize the Kronos Time clock to punch in and out each shift.
Complete additional duties as assigned by hotel leadership
Requirements...
Must be able to speak, read, write, and understand the primary language(s) used in the workplace
Requires good communication skills, both verbal and written
Ability to prepare and analyze data figures and transcriptions prepared on and generated by computer
Knowledge of computer programs including but not limited to Microsoft Office, etc.
Strong administrative skills, to include business writing, mathematics for basic accounting
Ability to stand and walk for hours at a time
Must be able to lift 50 pounds occasionally
Understand this role requires grasping, writing, standing, sitting, walking, bending, listening, and hearing ability and visual acuity.
Some college and/or advanced training in food operations preferred
Prior restaurant and bar supervisory experience required; hotel restaurant experience preferred
Ability to work calmly under stressful situations
Ability to maintain high level of guest satisfaction is in absolute requirement for this position
About First Hospitality...
Founded in 1985 and based in Chicago, First Hospitality is a forward-thinking hotel development, investment, and management company. First Hospitality's strategic vision is to create value for all through excellence and an openness to doing things differently.
First Hospitality seeks to attract and retain a high-performing and diverse workforce in which employee's differences are respected and valued to better meet the varying needs of the customers we serve. FH fosters an inclusive work environment that promotes collaboration, flexibility, and fairness.
EQUAL OPPORTUNITY EMPLOYER

444 N Summit St
Toledo, OH 43604
---
Current Job Openings
The Heights
Restaurant
Towering Above The Maumee River In Downtown Toledo
Modern and Hip, The Heights in The Renaissance Hotel is Toledo's only rooftop bar, and it is impressive. The panoramic views of the Maumee River and urban landscape are spectacular, whether you are seated indoors or on the expansive patio. The sleek, industrial-esque décor is upscale, inviting and comfortable. The extensive menu of specialty cocktails, craft beers and award-winning wines are perfectly synched with an inventive selection of small plates and wood-fired flatbread pizzas, all with instagram-able presentations. In the light of day, the mood is bright and cheerful; at night, on a backdrop of city lights, The Heights becomes intimate and romantic, energized and festive. The combination of consistently high-quality food, beverages and service, happy hour specials and private and semi-private rental options make this a destination for hotel guests and office workers throughout the downtown, residents from the greater Toledo area and the city's movers and shakers. The Heights is more than an American bar and restaurant, it's an experience.